At the New Year`s eve we are in incredible fuss, sometimes we even have no time to think about our New Year's wish. Thus, when midnight comes, we wish the first thing that comes into our mind. Not to be offended by your fate, you need to think over your secret wish well. It is always good to focus on positive thoughts.
In order to help you to achieve happiness in this year, we would like to tell you about five ways in which you can make a wish.
The Good Old "Paper" Way

It is one of the most popular and spectacular ways of making a wish in the New Year's Eve. Keep in mind that your wish will not come true without champagne. Not to get lost at the most crucial moment, you should think about your desire in advance. You should better concentrate on something you want to get most of all and it is better to choose one word only. For instance, love, health, iPhone, etc. As soon as chimes begin to strike at midnight, you should write a magical word on a little sheet of paper. Afterwards it should be burned. Maybe it sounds strange, but your next step is to drink a glass of champagne with these ashes in one gulp.

It Is Time to Use the Christmas Tree

One of the main symbols of the holiday evening is the Christmas tree. It can also be used for making your wish. Get a small box. You should write down your wish on a sheet of paper, then fold it, and hang on the Christmas tree with the other toys. Before midnight comes, you should take the box from the branch and ask it to help your wish to come true. You should hold this box until the beginning of the New Year. The note should be thrown out of the window when a clock strikes midnight. As for the box, you should hang it back on the branch.

For Those Who Like to Be Creative

Another way of making a wish is to draw what you would like to achieve or just to make a collage of your wishes. It is not necessary to be an artist though. The main thing is just to depict what you wish the way you can. To make your dream come true, you need a piece of paper as well as some paint, pencils or markers. Before the midnight comes, you should lay tools on the table and focus on the most intimate desire. You can draw something you have dreamt about for a long time. For instance, if you want to fall in love, you should draw a heart; if you want the coming year to solve your housing problem, you should draw a house. The completed collage should be decorated with red ribbons and be kept in a safe place until your wish comes true.

Write a Letter to Santa Claus

Do you think that only children can write letters to Santa Claus? Well, maybe you are right. Nevertheless, the New Year holidays exist for you to believe in miracles. You should not discard the option of making wishes too. While writing a letter to Santa Claus, you should not be bothered by any rules and guidelines. Just listen to the voice of your heart. You can also write a few of your wishes and put them into the envelope. The necessary condition is your trust. If you trust in what you do, this will definitely work.

Put Your Desire under the Pillow

Don't forget to make notes to fate. This is both a divination, and a way to make a wish (even not one). In advance, you should prepare a list of twelve things you want to make or receive in the New Year. Thirteen pieces of paper should be prepared. You should write one wish in each of it. In the morning, you should remove one of your wishes randomly. A desire, which will be on it, is likely to come true. If you get an empty list, you should not be upset. Life is preparing a surprise for you.
It Is Time for Your Wish to Come True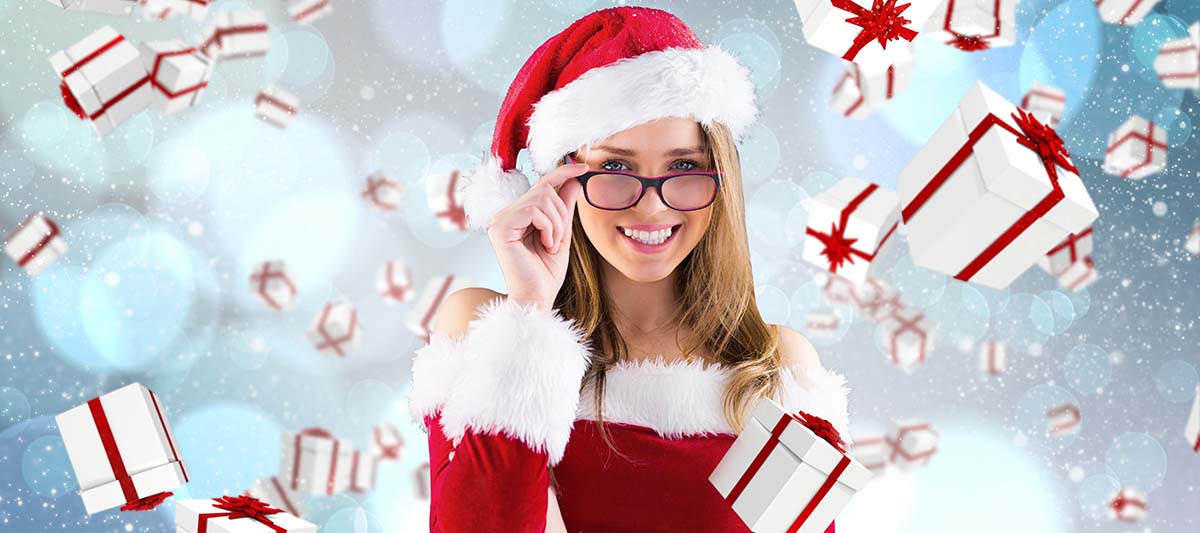 Thus, if you want your wish to come true, it should have a concrete meaning. You should know exactly what you would like to get. Of course, the most important rule for the making your wish is to believe that it will come true.